A reliable digital ticketing platform for all your event needs
Are you an event organizer planning a big event? You need to manage many things carefully to make your event successful. The most important task is the management of your attendees. Whether you are planning a big workshop, a grand seminar, or any other substantial corporate event, you need to make your ticketing system extremely powerful and manageable so that you and your event attendees can easily access things.
Most successful event organizers work with digital ticketing solutions to handle the ticketing system for their attendees. Among the several digital ticketing solutions, E-ticks is the best and most recommended.
All the event organizers having experience with us are highly recommending E-ticks to plan the events for a grand success.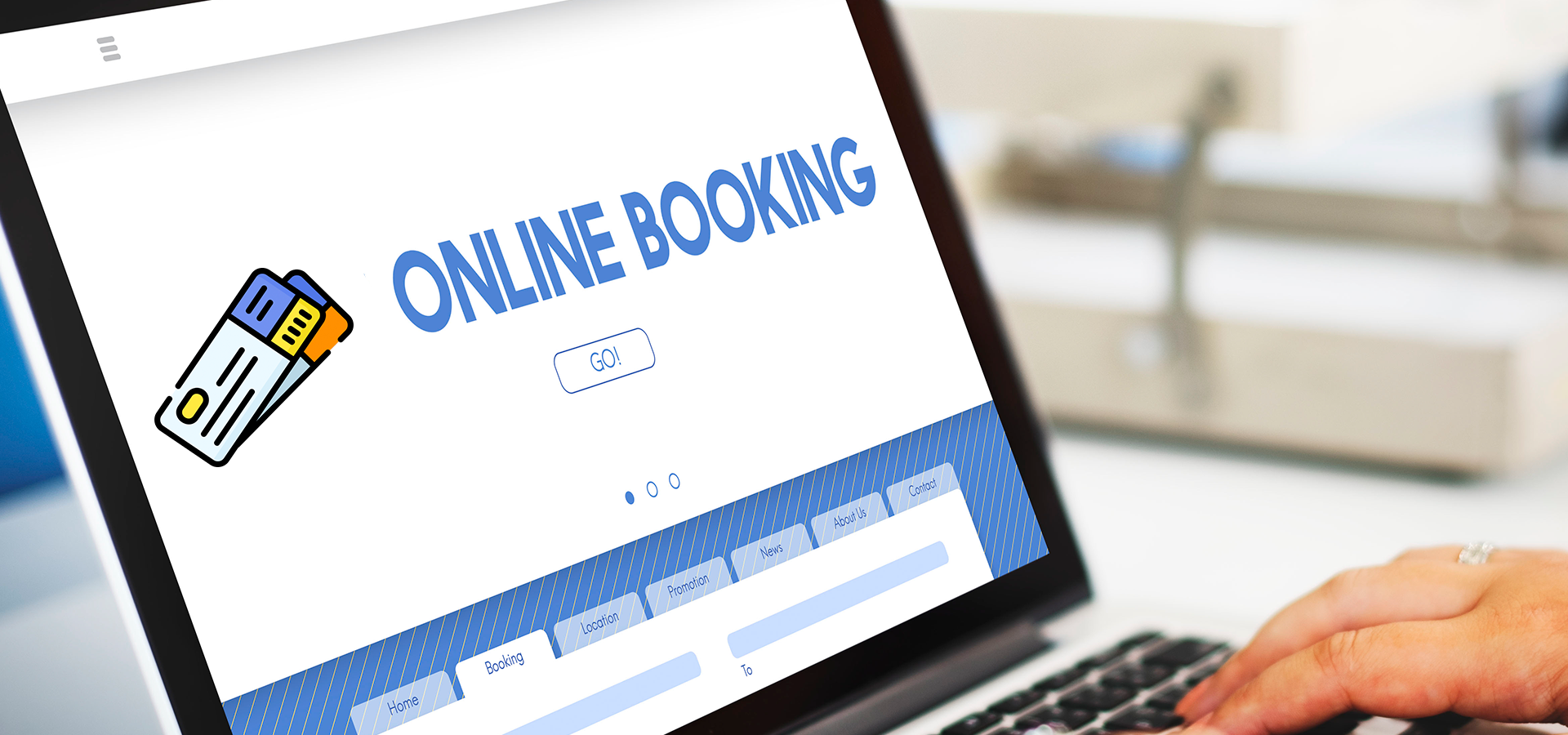 What is E-Ticks?
E-ticks is a reliable digital ticketing platform that helps you to buy or sell digital tickets at unbeatable prices for different events.
E-ticks provides a highly advanced mobile app for easy accessibility to its users. The mobile app is cutting-edge and offers:
User-friendly interface
Advanced check-ins managements.
QR Scanning option to confirm your ticket.
Instant notifications of upcoming events.
Personalized recommendations for upcoming events.
How E-Ticks work?
E-ticks is an easy-to-use digital ticketing platform that helps organizers effectively manage their events. It offers different pricing plans for subscriptions that allow you to access multiple services of this highly advanced digital ticketing platform.
Vision
E-ticks has the vision to promote digitalization and easy management of events happening worldwide. It removes the difficulty and all the hindrances related to distances. The digital ticketing system is aiming to improve the standards of e-tickets so that both organizers and attendees may benefit.
Services
E-ticks offers a variety of services to its customers to make their digital ticketing experience as convenient as possible. It is the best option for any organizer. When you work with E-ticks as your event management partner, you will reap several benefits.
E-ticks aims to take the events to their full potential by offering: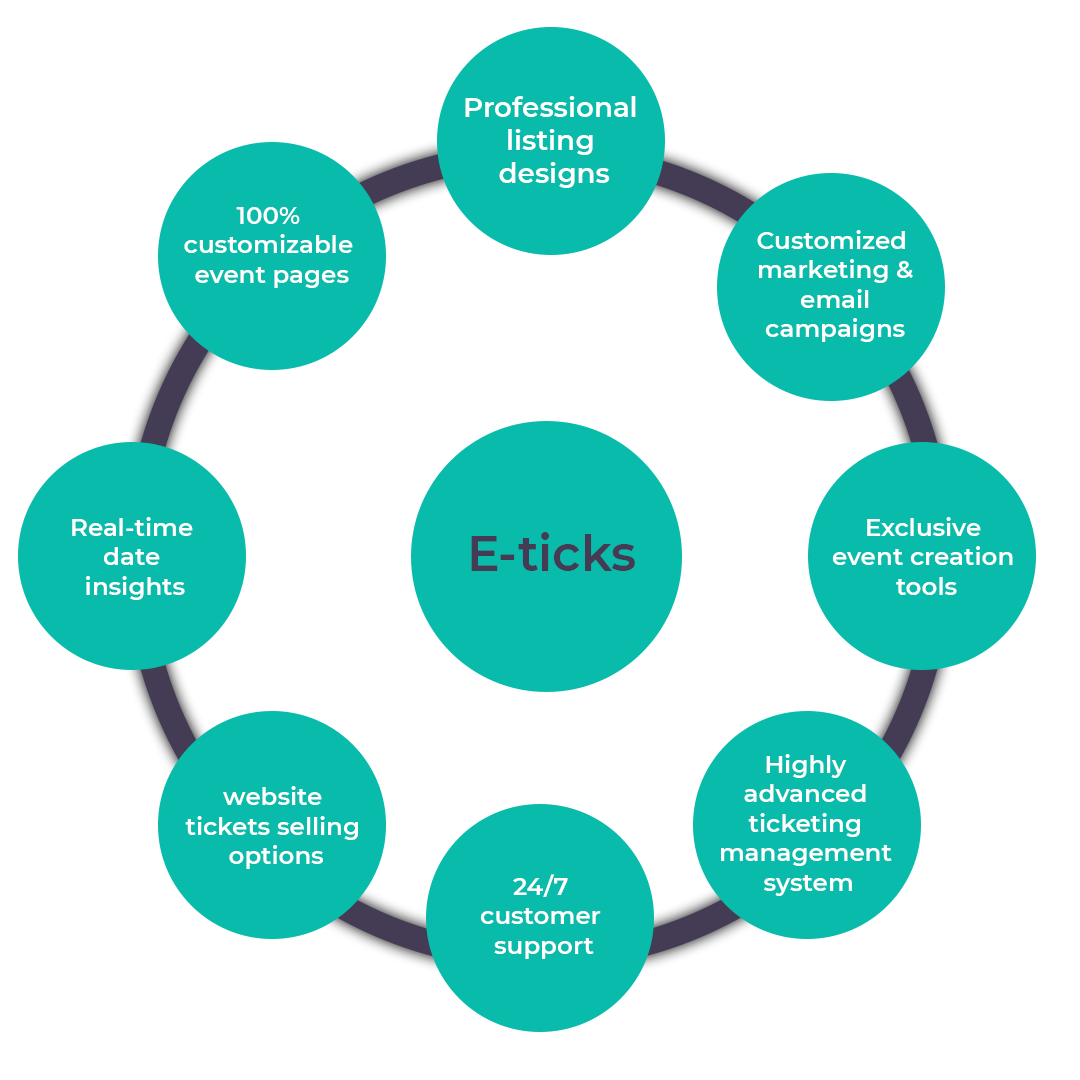 E-ticks will also help you with our Secret Insights, Tips & Tricks, and much more to grow your community, including:
E-ticks boost
Virtual events
Attendees marketplace
Community engagement tools
Benefits of collaborating with E-Ticks
The digital ticketing system is aiming to improve the standards of e-tickets so that both organizers and attendees may benefit.
E-ticks is a globally recognized digital ticketing platform that has successfully managed big events for multiple event organizers worldwide.
Event organizers in collaboration with E-ticks have been able to achieve 2M+ smiles on customers' faces till date and still counting.!
The recent mobile app of E-ticks is another great tool offered by this robust digital ticketing platform to its clients. The latest Mobile app of the E-ticks makes it easy for you to:
Follow your favorite organizer.
Purchase tickets and access from the E-ticks app.
Make easy check-ins.
Get a notification for new events.
Get personalized recommendations and much more.
As an event organizer, you will experience how efficiently E-ticks handles all of the ticketing hassles for your attendees. It will also give valuable insights and in-depth data evaluations to assist you in properly managing your event promotion.
Some of the incredible features offered by the E-ticks along with their services include:
Professional services that stand for value.
Nature-conscious approach to avoid carbon footprints.
E-ticks is the ultimate choice of every event organizer and multiple digital ticket buyers. You can also be one among them.
You will never regret using E-ticks' services once you have used them. You will return to their services and promote them to others in your region.
Final Words
The world is rushing towards modernism and digitalization. And so is every sector changing its action plan accordingly. Digital event management has taken an edge and has revolutionized management systems.
Embrace the change and be a part of the game. Plan your event with E-ticks and enjoy the ultimate success of your event. E-ticks is one of the most advanced and highly recommended digital ticketing platforms trusted by multiple organizers and digital ticket purchasers worldwide.
Plan your seminars and workshops with E-ticks and manage the attendees' data effectively. You can also engage with the community to promote your community growth and make your event successful through effective community management tools by E-ticks.
Frequently Asked Questions (FAQs)
Being an event organizer, you might be planning to establish an online ticketing system to catch all the details and track your attendees. Collaborating with a digital ticketing platform can help you carry out online ticketing tasks efficiently and effectively.There are different digital ticketing platforms offering such services. The highly recommended one is the E-ticks which provide a highly advanced and easily accessible digital ticketing system to its users.
No, Google does not have a ticketing system. You will not find any ticketing tool in the Google workspace because Google does not have a ticketing system.
The best ticketing system is the one that effectively manages the ticketing tasks with ease. Today's era is of digital tickets, and digital ticketing platforms are getting more visibility. Your Best Event deserves the Best Ticketing Platform – Eticks.!