Dublin's Hottest Hangout: DICEYS Pub and Club
Dublin's Hottest Hangout: DICEYS Pub and Club Dublin, the vibrant capital of Ireland, is known for its rich history, friendly locals, and, of course, its lively nightlife. One name that stands out among the city's many nightlife venues is DICEYS Pub and Club. In this article, we'll take you on a virtual tour of this popular establishment, discussing its history, location, ambiance, entertainment offerings, food, drinks, special events, and why it has earned its reputation as Dublin's hottest hangout.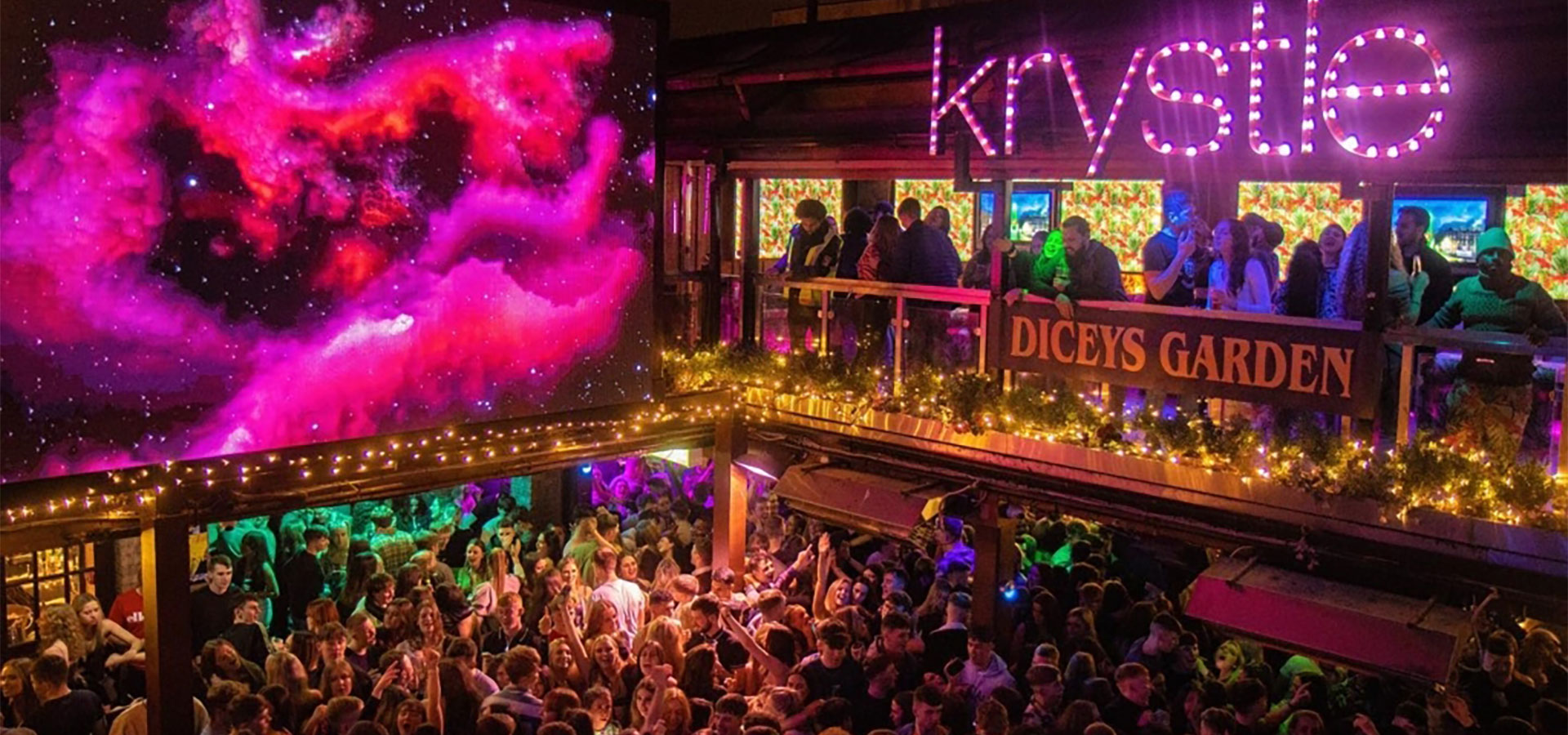 The History of DICEYS Pub and Club
The History of DICEYS Pub and Club DICEYS has a long and storied history in the heart of Dublin. Established in 1991, this iconic pub and club has been a go-to spot for both locals and tourists alike. Over the years, it has evolved into a multifaceted entertainment hub, attracting people of all ages and backgrounds.
How E-Ticks work?
E-ticks is an easy-to-use digital ticketing platform that helps organizers effectively manage their events. It offers different pricing plans for subscriptions that allow you to access multiple services of this highly advanced digital ticketing platform.
Location and Ambiance
Situated in the bustling Harcourt Street, DICEYS boasts a prime location in the heart of Dublin's nightlife district. The venue exudes a welcoming and lively atmosphere, perfect for a night out with friends. The spacious interior, complemented by cosy seating and vibrant decor, creates a fantastic backdrop for a memorable evening
Entertainment Offerings
DICEYS is more than just a pub; it's a complete entertainment destination. They offer an array of entertainment options, from live music performances and DJs spinning the latest tunes to themed nights and dance floors that come alive with energetic patrons. The entertainment at DICEYS guarantees a night full of excitement and dancing.
Food and Drinks
No great night out is complete without good food and drinks, and DICEYS doesn't disappoint. Their extensive menu features a variety of delectable dishes, from traditional Irish fare to international cuisine. To quench your thirst, they offer an impressive selection of beers, wines, and cocktails that cater to every taste.
Special Events
DICEYS regularly hosts special events and promotions, such as student nights, happy hours, and holiday celebrations. These events add a unique twist to the already dynamic atmosphere and give patrons even more reasons to visit this establishment.
Why DICEYS is Dublin's Hottest Hangout
DICEYS earns its reputation as Dublin's hottest hangout through a combination of factors - its history, location, ambiance, entertainment, and excellent food and drinks. It has successfully created a space where everyone can have a great time, regardless of their preferences.
Getting There
Located in the city center, DICEYS is easily accessible by various modes of transportation. Whether you're walking, taking a bus, or opting for a taxi, getting to this popular spot is a breeze.
Opening Hours
DICEYS Pub and Club is open late into the night, making it the perfect place to continue the fun long after the sun goes down. The late-night hours ensure that you can dance and enjoy the vibrant atmosphere until the early hours of the morning.
Prices and Cover Charges
While the fun at DICEYS is unmatched, the prices are surprisingly reasonable. They offer affordable drinks and even have special deals to ensure you get value for your money. The cover charges, if any, are also quite fair, making it accessible to all.
Customer Reviews
Don't just take our word for it. DICEYS has received rave reviews from countless patrons who have experienced the excitement first-hand. Their positive feedback underscores the quality of the experience that this venue offers.
Safety and Security
DICEYS takes the safety and security of its patrons seriously. Trained staff and security personnel ensure that everyone can enjoy their night in a secure and welcoming environment.
Conclusion
In conclusion, DICEYS Pub and Club is more than just a nightlife spot; it's an experience. With its rich history, central location, exciting ambiance, diverse entertainment offerings, delicious food and drinks, special events, and commitment to safety, DICEYS has earned its place as Dublin's hottest hangout.
Frequently Asked Questions (FAQs)
Check out for DICEYS events: https://event.eticks.io/events So, if you're looking for an unforgettable night out in Dublin, make sure to check out DICEYS Pub and Club. It's the perfect place to create lasting memories with friends and experience the vibrant nightlife that Dublin has to offer.